You really should clone up. You're missing out!
13
on: October 16, 2014, 09:03:01 AM
Started by Seth Hollender - Last post by Seth Hollender
After planning/dreaming/promising myself I would do it I have finally started DJing. I've started a mix series of all techno. Check out my mixes on my soundcloud: [[ no lurker link viewing ]]
[[ please
clone up
or
clone in
]]
I will upgrade when I can afford to but for now this is all done with Traktor DJ on an iPad with a Kontrol Z1. I used to play around on my roomates 12's back in the day but I never made the investment to get my own and start spending all my rent money on vinyl. I'm saving for a laptop and an S2 right now.
Thanks for listening - let me know what you think.
14
on: October 15, 2014, 08:56:26 PM
Started by junior6 - Last post by junior6
Title of Study – Electronic Dance Music Culture: Subcultural and Postsubculture Perspectives and a Materialist Interpretation of Sonic Space(s).
Principal Investigator – Bill Blackstock, PhD Candidate,
blacksto@yorku.ca
York University, Toronto On., Canada
This is a research study and part of a PhD dissertation in the faculty of Liberal Arts and Professional Studies.
The purpose of this study is to bring a socio cultural, spatial dialectic into the forefront of analysis in electronic dance music culture (EDM) as spatial analysis is either neglected or taken for granted. Space is central to the interaction process but at the same time also a site of contestedness. Collaborative accumulation and mechanized automation are means of elucidating the material, ideal, and virtual constituents of subcultural space. EDM acts as the subcultural/postsubcultural backdrop because it convincingly demonstrates how these concepts are negotiated. My emphasis in particular will focus on Detroit and Berlin. What is central is the ability to move from and recognize the interdependence between structural change and micro cultural practice through a philosophy of praxis contingent on social action. In its essence, spatiality positions sociality in a process of becoming where agency struggles with social structures to shape everyday life.
I will explain the concepts socio cultural spatial dialectic, collaborative accumulation, mechanized automation, and praxis in detail as they pertain to EDM to arbitrarily selected subjects who will respond to specific questions with explanation (see below) with an opportunity for free ranging discussion to occur.
1. How does digitality influence subcultural affiliation and membership? Is this conceptual marker relevant as opposed to youth cultural forms, scenes, tribes, or post subcultures and if so why?
2. How does EDM, material, and virtual space intersect? How is one or more contingent on the other? Is materiality as or less important in EDM culture? How does EDM confront the immaterial when it depends in practice on the socio-material?
3. How is the transition from material to virtual identity influenced spatially in EDM culture? Is there a fundamental difference between them? Is the notion of 'seamlessness' between online and offline subcultural identity relevant? Does digital technology offer opportunities for individualization, isolationism or both and how are these realized spatially? Is there merit to the suggestion that cyberspace and material subcultural space are similar in that they both elicit analogous psycho-social responses?
The time commitment expected is a few months via online interaction.
If you are interested, please contact me at the email above.
Cheers
15
on: October 15, 2014, 11:44:12 AM
Started by Moehouse Records - Last post by Moehouse Records

MoeHouse Records, in Association with Bang Tech 12, invites you to the finale of this annual affair and to celebrate with G. Major as he turns a half century. There will be $100 given to the best costume of the evening. House Music with your Dj line-up:

Midnite Jackers
Dj MoReese
Todd "Sandman" Perrine
Martin Hayz
....and of course, the birthday boy.
GrassHopper Underground
22757 Woodward Ave.
Ferndale
18
on: October 14, 2014, 12:36:39 PM
Started by CR-Team - Last post by CR-Team
-> [[ no lurker link viewing ]]
[[ please
clone up
or
clone in
]]
-> [[ no lurker link viewing ]]
[[ please
clone up
or
clone in
]]
© 2014 Chibar Records - [[ no lurker link viewing ]]
[[ please
clone up
or
clone in
]]
LC 35172
Released by: Chibar Records
Release/catalogue number: CRMK202
Release date: October 14, 2014
Tracks:
K Beatz - Ugly Guys Want to Be Happy Too 05:26
K Beatz - Ugly Guys Want to Be Happy Too (Reference Sound Remix) 06:50
K Beatz - Ugly Guys Want to Be Happy Too (Vincent Terhagan Remix) 05:48
K Beatz - Ugly Guys Want to Be Happy Too (Antonio Ruiz Rmx) 06:50
K Beatz - Ugly Guys Want to Be Happy Too (Da Productor Remix) 07:15
#techhouse
20
on: October 13, 2014, 05:31:01 PM
Started by sattadondada - Last post by sattadondada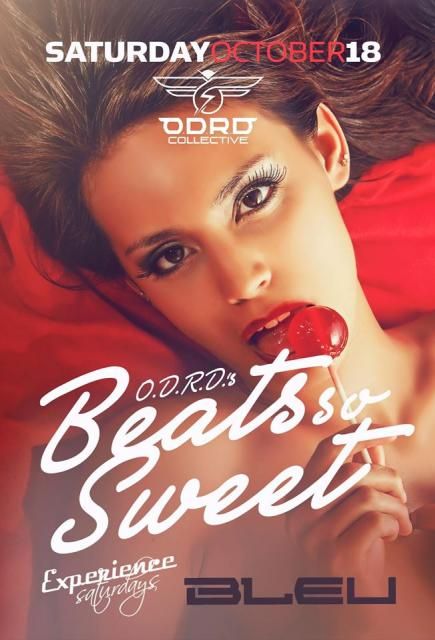 Detroit's biggest Sweetest Day event - Presented by ODRD Collective and several of its affiliated DJ's and artists. A portion of this unique event will be dedicated to showcasing ODRD's current fall and winter line of merchandise. Custom visuals, live art, fire performers, and free giveaways are just a few aspects that will add to this unforgettable night.
[[ no lurker link viewing ]]
[[ please
clone up
or
clone in
]]
AceMyth - Eighth Supply
Detroit's most prominent trap producer? We'd like to think so. AceMyth blends hip-hop and electronic music in a raw energetic fashion
[[ no lurker link viewing ]]
[[ please
clone up
or
clone in
]]
Doug English - Perfect Driver Music / Sleazy G
Booty house specialist Doug English will be blessing the club with his sleazy sounds
[[ no lurker link viewing ]]
[[ please
clone up
or
clone in
]]
Satta Don Dada - Foundation Channel / People Mover Records
The Detroit vinyl veteran blends his reggae/jungle/hip-hop roots with modern electronic with style and ease
[[ no lurker link viewing ]]
[[ please
clone up
or
clone in
]]
To purchase tickets: [[ no lurker link viewing ]]
[[ please
clone up
or
clone in
]]